Revolution has broken out in the former Canadian Empire. After a spate of terrible policy decisions, the ruling dictator, The Don (pictured below) was overthrown in a coup d'etat by the Colonel Sanders (picture below).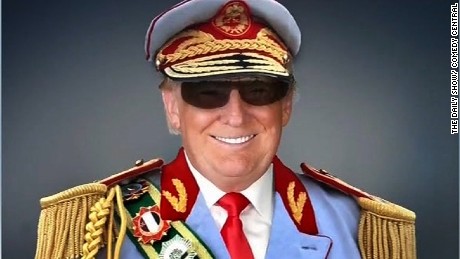 (The Don, who was infamous for blathering threats is quoted as saying "Just grab Crimea by the pussy.")
(Colonel Sanders, our liberator.)
The Colonel has turned his focus internally, striving to get syrup subsidies for all. But Colonel Sanders has made very clear - any country that chooses to attack the Canadian Commune in this hour will be met with complete and overwhelming force. The Canadian Commune wishes for prosperity and friendship with all workers of the world, but it will not balk at standing up for the survival of its citizens.